About Us
ERICA ANDERSON – BROKER/OWNER, REALTOR®
Erica grew up in a real estate family. She is a third generation real estate agent and a graduate of the University of Central Florida with a B.S.B.A. degree with an emphasis in Marketing. In 2008, she joined a top Keller Williams Realty team in Cary, NC as an administrative assistant and quickly became a licensed Realtor in early 2009.
Her professionalism, attention to detail, negotiation skills, marketing background and real estate experience is quickly gaining her a powerful reputation as a top agent in the Triangle Area of North Carolina.
Erica was recognized as the Best Realtor of Holly Springs by the Holly Springs Sun in 2012, as well as in Suburban Living Magazine in 2016, 2017 and 2018.
Erica is a tireless worker who will stop at nothing to give world class service to her clients. She has worked with countless buyers, sellers and investors all over the Triangle; she is a member of 5 area MLS's and works with her father, Doug Dittmann (a real estate agent since 1982), as well as an established team of REALTOR®'s, top notch Administrative Professionals and Transaction Coordinators.
Consider Team Anderson Realty for your buying or selling needs. Our motto is: "World Class Service, Boutique Style Feel".
---
DOUGLAS DITTMANN –
REAL ESTATE ASSOCIATE, REALTOR®
Douglas Dittmann, who is also Erica's father, has been a licensed real estate agent in Florida since 1982. In 2015, he obtained his real estate license in North Carolina and officially joined Team Anderson Realty as a Home Buyer and Listing Specialist.
His background makes him an exciting addition for Team Anderson Realty!
When Douglas first became licensed in 1982, he joined a Century 21 firm in Boca Raton, Florida. He chose to specialize in luxury home sales in Boca Raton, West Palm Beach, The Bahamas and surrounding areas and quickly grew to one of the top agents at every firm in which he worked. He eventually started his own firm, Première Properties. He has a great deal of experience buying and selling commercial real estate and investment properties. His largest sale was a land transaction at $18,000,000. His luxury home and commercial sales experience sets him apart from the average real estate agent. He has a background in interior design and staging which has proven to be an invaluable asset for Team Anderson Realty's listings. He is professional, efficient and honest with a background in real estate that has been through two housing bubbles (and bursts) without having to leave the business of which he is truly passionate.
---
DIANE MANCHESTER –
AGENCY DIRECTOR
Diane Manchester is a graduate of New College in Sarasota, FL, with a BA in Developmental Psychology. After graduation, Diane spent over 25 years in the corporate world working as an Executive Assistant to the CEO of large corporations. She became an expert multi-tasker, and maintains a work ethic that keeps her on an assignment until the job is done, and done well. Diane has acquired valuable experience in customer service, time management, paper management, and discretion. She upholds a meticulous attention to important details. She also believes that team work is vital to success. Earlier in her career, she was a real estate agent in south Florida. She has been involved in the process of buying and selling homes for over 10 years.
Diane has lived in the Apex/Cary area since 2003. Her interests include stained glass, gardening, horses, and volunteer work.
---
LINDSEY KUNAS –
EXECUTIVE ASSISTANT
Lindsey was born and raised in Cleveland, Ohio, where her passion for helping people led her to pursue a career in Nursing. She graduated The Willoughby-Eastlake School of Practical Nursing with a 4.0 and passed her State Boards in 2006.
Life quickly changed as her husband was laid off in 2008 but fortunately found a job for an immediate opening in Cary, NC. Lindsey and her family packed their bags and headed down south where opportunity once again found her. Her passion for people continued into the field of Property Management. Lindsey worked as a Leasing Consultant for only one year earning two nominations for Top Leasing Performance until she quickly became promoted to Assistant Manager. Her patience, attentiveness and friendly personality has kept her going in the Real Estate field for the past 11 years.
Lindsey's family of four keeps busy as both her boys play travel baseball. Her family also enjoys fishing, biking and most outdoor activities. Lindsey also has an interest in photography, scrapbooking and monthly craft nights with friends.
---
WENDELL SCONIERS –
REAL ESTATE ASSOCIATE, 
REALTOR®
Wendell is the youngest of five boys. He was born, raised, and educated in Winter Park, Florida. Married to the love of his life, with 3 adult children, 11 grandkids, and 3 great-grands, he knows how to build and nurture relationships. After 43 years, working his first and only job at McDonald's Corporation, his last assignment with the Golden Arches was Vice President of U.S. Operations, overseeing the Training, Execution, and Deployment of restaurant operations in the 14,000 U.S. restaurants. He has over 40 years of experience in personally buying and selling homes.
Wendell's quote:"Change, Moving, and Relocations…I GET IT".
Currently, Wendell is on the Board of Trustees for the Ronald McDonald House (RMH) of Durham and Wake, and serves as the Chairperson for the Resource Development Committee at the RMH for Durham and Wake. He and his wife reside in Holly Springs, NC.
---
JOSSALYN WALLACE –
REAL ESTATE ASSOCIATE, REALTOR®
Jossalyn has two passions in life: the first is working in real estate serving both buyers and sellers – getting buyers in their dream home or selling a client's home for the most amount of money. The second passion is finding the perfect home for foster dogs. Jossalyn loves people and animals! She holds a degree in Veterinary Technology, is originally from New York, and relocated to the Triangle Area in 2016. She has earned her Broker status in real estate, and she volunteers at the local animal shelter. She diligently pursues both of her passions.
Jossalyn has a keen reception to people's wants and needs, and she has learned much about the triangle and surrounding areas since moving to the area. She is excited to be able to help people accomplish their dreams! Outside of her career in real estate, she enjoys checking out new hiking/kayaking locations with her dogs and attending local events.
---
TARA GLENN –
REAL ESTATE ASSOCIATE, REALTOR®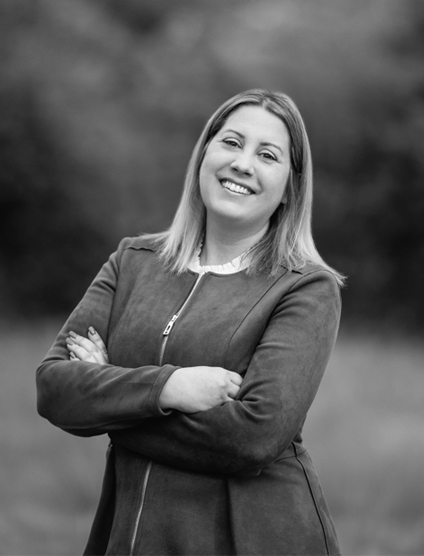 Some things in life come natural for Tara Glenn; kindness, professionalism, and a passion for Real Estate are among the top. Tara is originally from Florida and she moved to Apex, North Carolina, with her family in 2014. She worked in Property Management for over 8 years and has been renovating investment properties with her husband, Jeff, throughout the Triangle area for several years. Her life experiences and knowledge will go a long way to make all transactions go as smoothly as possible, whether buying or selling, and she understands the importance of her client's most valuable investment – their home.
Tara has a love for animals, cooking, and entertaining, and she is actively involved with her kids and the local PTA. Tara loves adventures and has grown to know North Carolina incredibly well; she is passionate about all the great things that North Carolina has to offer.
---
KELLY BRANDOM –
REAL ESTATE ASSOCIATE, REALTOR®
Kelly is originally from Missouri City, Texas, and holds a BA in Criminal Justice from Sam Houston State University. She has lived in Holly Springs, North Carolina, for the past three years and is loving it! Kelly has been married for the past 15 years and has two wonderful boys who play recreational football and soccer in Holly Springs. For the past 11 years Kelly was in the educational field as a classroom teacher, but she has always had a passion and a love for real estate. Kelly enjoys spending her time with her husband, children, family and friends.
While exploring and living in several different states, Kelly has had the opportunity to engage in numerous real estate transactions. Kelly understands and knows what it takes to buy and sell a home. Kelly will walk you through the marketing and selling of your home as well as guide you in finding the perfect home for you and your family. Kelly is a true believer in the quote " Home is where love resides, memories are created, friends always belong, and laughter never ends."
---
TERESA MASTERS –
REAL ESTATE ASSOCIATE, REALTOR®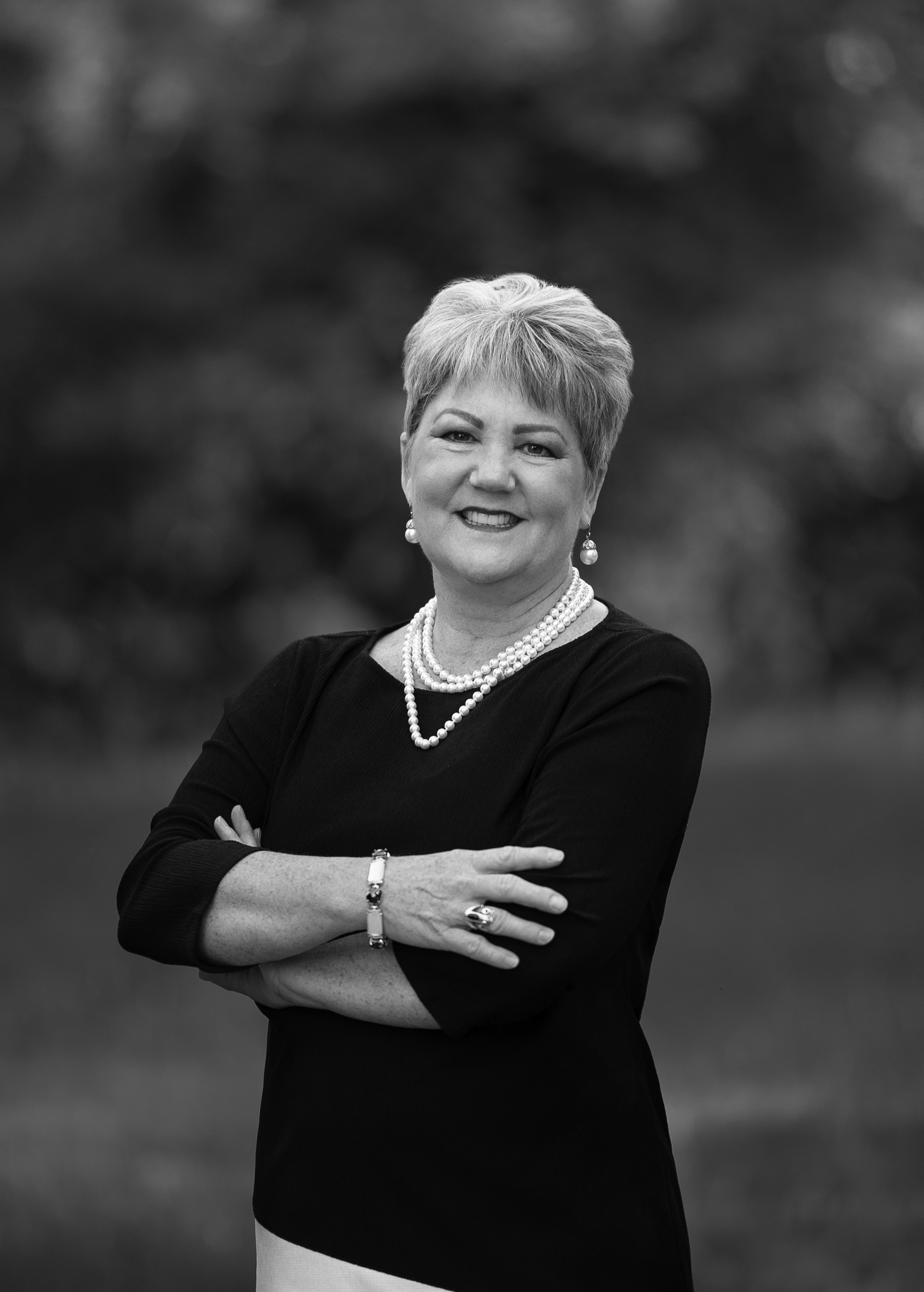 Teresa Masters has established a successful career as a real estate professional; for Teresa, it's an opportunity for her to make an impact and to help others live life to the fullest.  Teresa takes her role in real estate very seriously, and she works hard to ensure that her clients achieve their dreams.  She knows that buying or selling a home or business is one of the biggest life decisions a client will make, so she is committed to making every transaction a success for her clientele.  Teresa is a trusted professional; her negotiating skills and dedication to go the extra mile ensure that her clients get the best deal possible – whether they're in the market for residential or commercial property.
Teresa possesses an optimistic outlook on life even though she has endured one of life's most challenging experiences, the loss of her daughter. Still, she holds fast to her trademark philosophy: "I believe that life's trials are meant to transform one's outlook," Teresa says. "They are meant to remind us that life is short so it's imperative to live and love richly every single day." For Teresa, living richly means seizing the opportunity to make a positive difference in the lives of those around her. One of her most rewarding experiences was helping to build homes for those less fortunate. Teresa is an advocate for children with special needs in honor of her late daughter, Brandi.
---
LAURA DRAKE, Ph.D. –
REAL ESTATE ASSOCIATE, REALTOR®
Laura handles both commercial and residential purchase and lease transactions for a wide variety of clientele, including commercial investors, executives, and home buyers and sellers. Laura stands for quality and excellence at every level. She is a top-flight negotiator and out-of-the-box thinker who capably represents the interests of all types of clients in both simple and complex real estate transactions. She is thorough and conscientious, leaving no stone unturned to help her clients realize their real estate objectives. Ph.D. educated and world-travelled, she is also an expert in corporate and individual relocation, and has served as a real estate instructor.
---
BOB STRUPP –
REAL ESTATE ASSOCIATE, REALTOR®
Bob was born and raised in Moline, Illinois. He's lived in many different states, Europe, and Southeast Asia.
At university, Bob received his bachelor's degree in marketing and is also equipped with a master's in business administration. Out of college, Bob started a digital marketing agency which eventually led him into real estate.
Bob is an experienced and successful listing agent and holds real estate licenses in North Carolina, Iowa, and Illinois. He is a shrewd negotiator, sells homes for top dollar, and is dedicated to consistently exceeding expectations for his clients. It's not uncommon for him to work all day and night to get a deal done.
Bob is an excellent communicator and promises to always respond to questions and concerns lightning fast — after all, time kills deals!
---
MARIA HITTLE –
REAL ESTATE ASSOCIATE, REALTOR®
---
ALLEN BECKWITH –
REAL ESTATE ASSOCIATE, REALTOR®
Allen is a Raleigh native and attended UNC Chapel Hill to become a Radiation Therapist. Upon graduation he worked at Duke Medical Center and the Rex Cancer Center. After a 23 year career in healthcare, he made the change to real estate in 1997. Being familiar with the entire Triangle and with 20+ years in real estate allows him to address your needs with confidence over a wide geographic area.
His philosophy is simple, be honest and work hard for your clients. He currently lives in Wake County near Fuquay Varina and enjoys boating and fishing at the coast.
---
CHRISTOPHER WADWICK –
REAL ESTATE ASSOCIATE, REALTOR®
Originally from New York, Chris moved to Jacksonville, North Carolina, to call it home in 1986 at the age of 6. He grew up in Eastern North Carolina until graduating high school in 2000 and moving on to UNC-Chapel Hill. Chris graduated from Carolina in 2004 with a degree in business administration with a concentration in Finance and Marketing and is an avid frequenter of his beloved Tar Heels' campus.
He enjoyed his time so much that the Triangle became his permanent home, and upon graduating from UNC, started selling homes. In 2005, he obtained his real estate license and has been actively helping buyers and sellers ever since. In addition to real estate, Chris has worked for the past 11 years within the golf industry as a PGA golf professional dedicated to growing the game for which he has a strong passion and love. In this role, he has served as a head professional for Dick's Sporting Goods, supervised a large e-commerce customer service department, and currently helps manage the golf operation and club repair portion of Hillandale Golf Course, the oldest course in Durham.
Chris has spent time with two other local firms during his real estate career, but is excited to bring his 13 years of knowledge, customer service skills, and excitement for showing and selling homes to Team Anderson Realty. After living in Durham for over 8 years, he, his wife, and three dogs moved to the Holly Springs/Fuquay-Varina area in 2013 and plan to call it home for many more years to come. In his spare time, Chris enjoys frequenting local concerts, playing with his dogs, and spending time on the links with his golf buddies.
---
DANIEL LYONS –
REAL ESTATE ASSOCIATE, REALTOR®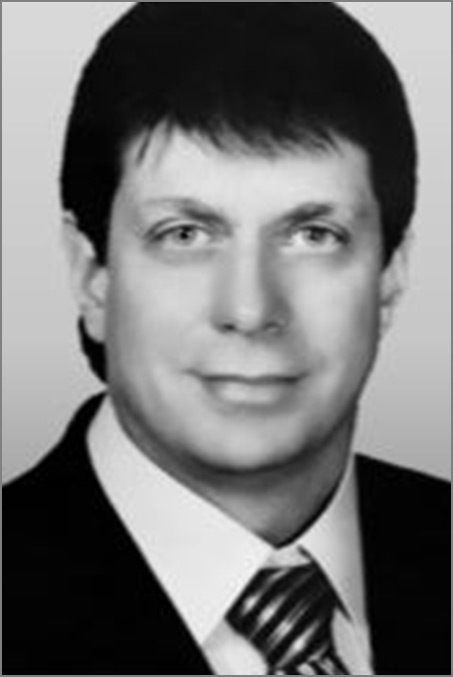 Dan Lyons has a diverse educational and employment background that helped shape his Client First approach to Real Estate. He holds a Masters of Science, a Dual Bachelors of Arts and an Associate of Science in different fields, graduating with honors. His background as a retail business owner where he earned an Excellence in Business award, extensive experience in consulting, design, education, management and living in Asia as a consultant gives our clients a distinct advantage when buying or selling a home.
Dan's life experience has granted him the unique opportunity to learn and identify with many people (all in different walks of life) and has helped him relate and understand his diverse group of real estate clients and their needs. He has an unyielding work ethic, employs innovative marketing techniques, has extensive local knowledge and employs a true Client First approach.
---
MICHAEL SPEIGHT–
REAL ESTATE ASSOCIATE, REALTOR®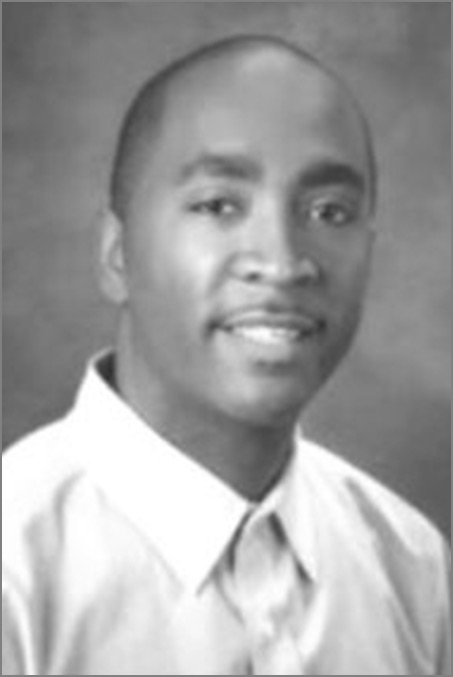 Michael is originally from a small town in Eastern North Carolina. He obtained his North Carolina Real Estate License in 2009, and he focuses on providing the best customer service for all his clients. Michael prides himself on making sure his client's needs are met. Michael's passion for great customer service is due to his almost twenty years of experience in the hospitality and security industries. It is his goal to help his clients find the right home. He holds an Associate's Degree in Business Administration from Wilson Community College. Michael is currently attending William Peace University in Raleigh, pursing his Bachelor's Degree in Business Administration. In his free time, he loves to attend concerts, plays, travel, visit museums, and spend time with his family and friends.
---
GINGER LOSO –
TRANSACTION COORDINATOR
Ginger Loso graduated with a Master's Degree in Management Information Systems from American University in Washington D.C. She has recently retired as the Director of Student Services/Marketing for a University, after supporting the U.S. Government for many years.
We are excited to have Ginger's specialties of process improvement, compliance, attention to detail and great customer service at the disposal of our clients.
Ginger and her husband recently moved to North Carolina from Virginia. In her spare time, Ginger enjoys spending time with her family, the great outdoors, music, yoga, bike riding, photography, writing and house/pet sitting.
---
ROY LOSO –
TRANSACTION COORDINATOR
Roy Loso is originally from small town in Vermont.  In 1982, he joined the military, and retired from the US Air Force after 21 years of exemplary service. Having served most of his military career in the Washington D.C. area, he stayed there as a defense contractor for eleven years. The military and government contracting world provided the opportunity to utilize his talents – organization, attention to detail and communication. We are happy to have Roy's skills and knowledge available to our clients.
Roy retired from Systems Engineering in 2014, and he and his wife settled in the Raleigh area in 2015. Roy enjoys spending time with his family, getting to know his neighbors and the Triangle Area.