About Us
ERICA ANDERSON – BROKER/OWNER, REALTOR®
Erica grew in a real estate family. She is a third generation real estate agent and a graduate of the University of Central Florida with a B.S.B.A. degree with an emphasis in Marketing. In 2008 she joined a top Keller Williams Realty team in Cary, NC as an administrative assistant and quickly became a licensed Realtor in early 2009.
Her professionalism, attention to detail, negotiation skills, marketing background and real estate experience is quickly gaining her a powerful reputation as a top agent in the Triangle Area of North Carolina.
Erica was recognized as the Best Realtor of Holly Springs by the Holly Springs in 2012, as well as in Suburban Living Magazine in 2016 and 2017.
Erica is a tireless worker who will stop at nothing to give world class service to her clients. She has worked with countless buyers, sellers and investors all over the Triangle, is a member of 5 area MLS's and works with her father Doug Dittmann (a real estate agent since 1982), as well as an established team of REALTOR®'s, top notch Administrative Professionals and Transaction Coordinators.
Consider Team Anderson Realty for your buying or selling needs. Our motto is: "World Class Service, Boutique Style Feel".
---
DOUGLAS DITTMANN –
REAL ESTATE ASSOCIATE, REALTOR®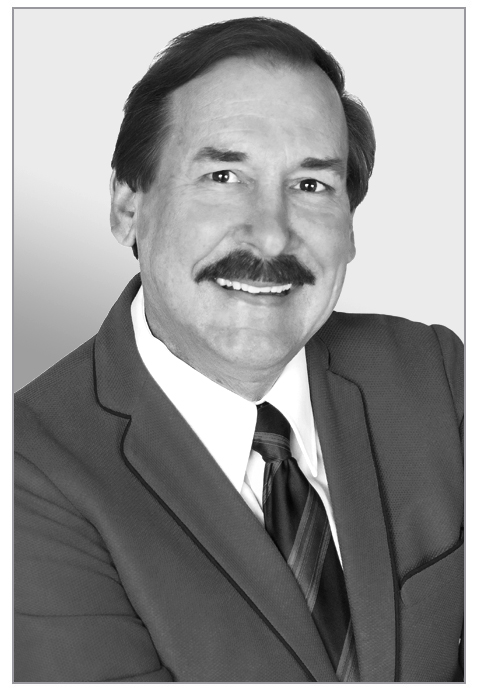 Douglas Dittmann, who is also Erica's father, has been a licensed real estate agent in Florida since 1982. In 2015 he obtained his real estate license in North Carolina and officially joined Team Anderson Realty as a Home Buyer and Listing Specialist.
His background makes him an exciting addition for Team Anderson Realty!
When Douglas first became licensed in 1982, he joined a Century 21 firm in Boca Raton Florida. He chose to specialize in luxury home sales in Boca Raton, West Palm Beach, The Bahamas and surrounding areas and quickly grew to one of the top agents at every firm he worked at. He eventually started his own firm, Première Properties. He has a great deal of experience buying and selling commercial real estate and investment properties. His largest sale was a land transaction at $18,000,000. His luxury home and commercial sales experience sets him apart from the average real estate agent. He has a background in interior design and staging which has proven to be an invaluable asset for Team Anderson Realty's listings. He is professional, efficient and honest with a background in real estate that has been through two housing bubbles (and bursts) without having to leave the business he is truly passionate about.
---
DIANE MANCHESTER –
AGENCY DIRECTOR
Diane Manchester is a graduate of New College in Sarasota, FL, with a BA in Developmental Psychology. After graduation, Diane spent over 25 years in the corporate world working as an Executive Assistant to the CEO of large corporations. She became an expert multi-tasker, and maintains a work ethic that keeps her on an assignment until the job is done, and done well. Diane has acquired valuable experience in customer service, time management, paper management, and discretion. She upholds a meticulous attention to important details. She also believes that team work is vital to success. Earlier in her career, she was a real estate agent in south Florida. She has been involved in the process of buying and selling homes for over 10 years.
Diane has lived in the Apex/Cary area since 2003. Her interests include stained glass, gardening, horses, and volunteer work.
---
LINDSEY KUNAS –
EXECUTIVE ASSISTANT
Lindsey was born and raised in Cleveland, Ohio where her passion for helping people lead her to pursuing a career in Nursing. She graduated The Willoughby-Eastlake School of Practical Nursing with a 4.0 and passed her State Boards in 2006.
Life quickly changed as her husband was laid off in 2008 but fortunately found a job for an immediate opening in Cary, NC. Lindsey and her family packed their bags and headed down south were opportunity once again found her. Her passion for people continued into the field of Property Management. Lindsey worked as a Leasing Consultant for only one year earning two nominations for Top Leasing Performance until she quickly became promoted to Assistant Manager. Her Patience, Attentiveness and Friendly Personality has kept her going in the Real Estate Field for the past 11 years.
Lindsey's family of four keeps busy as both her boys play travel baseball. Her family also enjoys fishing, biking and most outdoor activities. Lindsey also has interest in photography, scrapbooking and enjoys monthly craft nights with friends.
---
JASON SANKO –
REAL ESTATE ASSOCIATE, 
REALTOR®
Jason's real estate career began in Naples Florida with a focus on luxury lifestyle properties. During this time he became the # 1 regional agent with a national builder; approximately over a 5 year span and during the most difficult real estate market in our country's history. His heart however, was in the mountains. So Jason and his family moved to the eclectic and beautiful city of Asheville, North Carolina. While in the mountains, Jason represented The Cliff's Communities (an amenity rich collection of high end NC and SC communities) followed by co-founding the Dwell Realty Group within Keller Williams Asheville Luxury group.
With 10+ years in Real Estate and 30+ in sales and marketing Jason relocated to the greater Raleigh area (the Triangle) to expand the Dwell brand known locally as "Dwell Triangle". Since establishing presence, Dwell Triangle has become a well-known and a respected brand amongst industry peers and the business community.
Perhaps Jason's proudest accomplishment to date is establishing Dwell Triangle as a Homes for Heroes affiliate (Dwell Heroes); offering significant savings to active military, Veterans, police officers, fire fighters, doctors, nurses, educators and non-profit employees.
---
EMILY WALKER –
REAL ESTATE ASSOCIATE, REALTOR®
Originally from Pinehurst, NC, Emily Walker graduated from Campbell University in 2006 with a degree in Trust Management.  She enjoyed a career in property management for 11 years as a property manager with Camden Property Trust before she decided to transition into the real estate world.  Emily's passion is still the same…helping people find their home and providing the best possible experience while doing so.  She currently lives in Holly Springs with her husband and two children.  She and her family are active in the community and have a genuine love for Holly Springs and the surrounding areas.  Emily is excited to help individuals and families find their perfect home.
---
JOSSALYN WALLACE –
REAL ESTATE ASSOCIATE, REALTOR®
Jossalyn Wallace is originally from New York and relocated to the Triangle Area about 2 years ago. She has always had two passions in life; the first being animals and the second being homes. She holds a degree in Veterinary Technology and has been working as a veterinary technician for about 10 years.
She recently decided to pursue her other passion and received her brokers license. She is receptive to people's wants and needs and has learned about the triangle and surrounding areas since living here. She is excited to be able to help people accomplish their dreams! Outside of work, she enjoys checking out new hiking/kayaking spots with her dogs and attending local events.
---
TARA GLENN –
REAL ESTATE ASSOCIATE, REALTOR®
Some things in life come natural, for Tara Glenn, kindness, professionalism and a passion for Real Estate are among the top. Tara is originally from Florida and moved to Apex, North Carolina with her family 4 years ago. One of her main passions in life is her family and it comes natural for her to help and assist anyone looking for their dream home. She has worked in Property Management for over 8 years and has been renovating houses with her husband Jeff in the triangle area. Her life experiences and knowledge will go a long way to make all transactions go as smooth as possible, weather buying or selling.
Tara has a love for animals, cooking and entertaining and doing activities with her kids. Tara is a very patient and loving person. She absolutely loves adventures and has gotten to know North Carolina really well. She loves all the great things that N.C. has to offer.
---
EFFY PLOTNIK –
REAL ESTATE ASSOCIATE, 
REALTOR®
Effy Plotnik has nearly 20 years of experience in the real estate industry in New York, Florida and North Carolina. His passion for real estate translates to success and satisfaction for individuals on all sides of the transaction. Effy has a well-deserved reputation for meeting client needs and has built a strong network of referrals based on a commitment to customer service.
Originally from Israel, Effy moved to the United States in the 1980s after fulfilling his military service to his native country as a Navy Seal. He was offered the opportunity to serve the United States government, and he relocated to Norfolk, Virginia and eventually settled in the New York area.
Effy owned and operated several successful businesses in New York, the Mid-Atlantic, and Florida. He realized his calling for real estate in 1995 and has worked in the industry ever since. As a broker associate in Brooklyn, he was a top sales associate with over 350 commercial and residential sales and rentals per year, strong client referrals, and repeat business from owners who valued his integrity, diligence, and honesty.
A lifelong fan of aviation, Effy enjoys building and flying scale model airplanes, jets, gliders and helicopters in his spare time. He has adopted NASA's motto: "Failure is not an option" in his everyday life. He will work with you to make your real estate dreams come true.
---
ALLEN BECKWITH –
REAL ESTATE ASSOCIATE, REALTOR®
Allen is a Raleigh native and attended UNC Chapel Hill to become a Radiation Therapist. Upon graduation he worked at Duke Medical Center and the Rex Cancer Center. After a 23 year career in healthcare he made the change to real estate in 1997. Being familiar with the entire Triangle and with 20+ years in real estate allows him to address your needs with confidence over a wide geographic area.
His philosophy is simple, be honest and work hard for your clients. He currently lives in Wake County near Fuquay Varina and enjoys boating and fishing at the coast.
CHRISTOPHER WADWICK – REAL ESTATE ASSOCIATE, REALTOR®
Originally from New York, Chris moved to Jacksonville, North Carolina, to call it home in 1986 at the age of 6. He grew up in Eastern North Carolina until graduating high school in 2000 and moving on to UNC-Chapel Hill. Chris graduated from Carolina in 2004 with a degree in business administration with a concentration in Finance and Marketing and is an avid frequenter of his beloved Tar Heels' campus.
He enjoyed his time so much that the Triangle became his permanent home, and upon graduating from UNC, started selling homes. In 2005, he obtained his real estate license and has been actively helping buyers and sellers ever since. In addition to real estate, Chris has worked for the past 11 years within the golf industry as a PGA golf professional dedicated to growing the game that he has a strong passion and love for. In this role, he has served as a head professional for Dick's Sporting Goods, supervised a large e-commerce customer service department, and currently helps manage the golf operation and club repair portion of Hillandale Golf Course, the oldest course in Durham.
Chris has spent time with two other local firms during his real estate career, but is excited to bring his 13 years of knowledge, customer service skills, and excitement for showing and selling homes to Team Anderson Realty. After living in Durham for over 8 years, he, his wife, and three dogs moved to the Holly Springs/Fuquay-Varina area in 2013 and plan to call it home for many more years to come. In his spare time, Chris enjoys frequenting local concerts, playing with his dogs, and spending time on the links with his golf buddies.
---
LAUREN MARTIN –
REAL ESTATE ASSOCIATE, REALTOR
Lauren Martin is a North Carolina native. She is very well rounded and passionate about life! She put herself through college and holds a Bachelor of Science degree from The University of North Carolina at Greensboro. During her time at UNCG, she juggled three jobs while maintaining Deans List and leadership roles. Lauren also has sufficient real estate, business, administrative, finance and sales experience along with many certifications, licenses, and skill sets. Her education, employment history, and personal background has given her the ability to go the extra mile in every step of the real estate process. Whether buying or selling your home, she will do whatever it takes to get the job done with the best possible outcome for her clients.
---
DANIEL LYONS –
REAL ESTATE ASSOCIATE, REALTOR®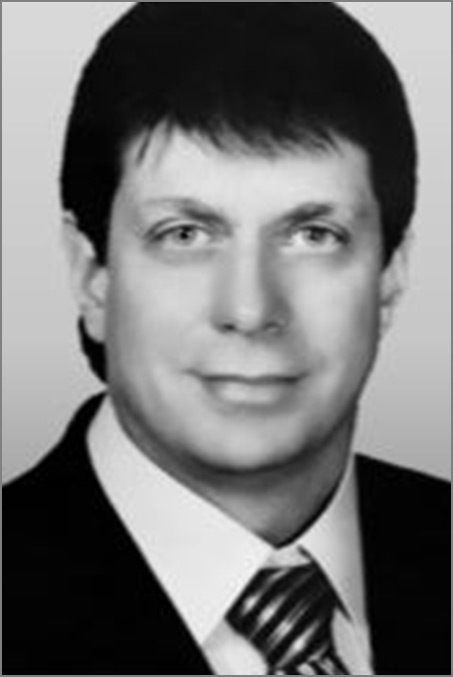 Dan Lyons has a diverse educational and employment background that helped shape his Client First approach to Real Estate. He holds a Masters of Science, a Dual Bachelors of Arts and an Associate of Science in different fields, graduating with honors. His background as a retail business owner where he earned an Excellence in Business award, extensive experience in consulting, design, education, management and living in Asia as a consultant gives our clients a distinct advantage when buying or selling a home.
Dan's life experience has granted the unique opportunity to learn and identify with many people (all in different walks of life) and has helped him relate and understand his diverse group of real estate clients and their needs. He has an unyielding work ethic, employs innovative marketing techniques, has extensive local knowledge and a true Client First approach.
---
MICHAEL SPEIGHT–
REAL ESTATE ASSOCIATE, REALTOR®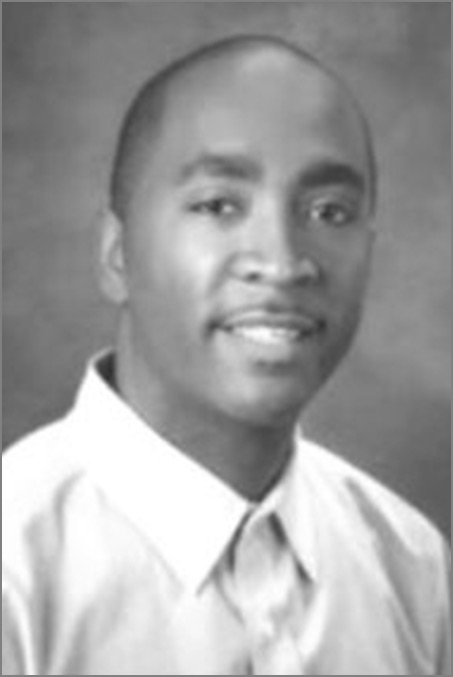 Michael is originally from a small town in Eastern North Carolina. He obtained his North Carolina Real Estate License in 2009 and focuses on providing the best customer service for all his clients. Michael prides himself on making sure his client's needs are met. Michael's passion for great customer service is due to his almost twenty years of experience in the hospitality and security industries. It is his goal to help his clients find the right home. He holds an Associate's Degree in Business Administration from Wilson Community College. Michael is currently attending William Peace University in Raleigh, pursing his Bachelor's Degree in Business Administration. In his free time, he loves to attend concerts, plays, travel, visit museums, and spend time with his family and friends.
---
LOREIE LOWELL –
REAL ESTATE ASSOCIATE, REALTOR®
Lorie Lowell is a native Charlottean and graduate of UNC Chapel Hill. Lorie and her husband, Bill, relocated to Holly Springs from the Lake Norman area to pursue real estate projects in the Triangle. When their daughter was a senior at Chapel Hill, they entered the Raleigh area market, building and renovating college student rentals, leading them to where they are today.
As a licensed broker, Lorie is passionate about all aspects of real estate, including building, leasing, renovating and selling properties — all endeavors she and Bill have tackled over the years. Likewise, Bill, as founder of Lowell Tile & Remodeling has over 25 years of experience as a General Contractor and regularly prepares homes to buy or sell. Bill is happy to provide a free estimate to assess your home repair, renovation or maintenance needs.
---
GINGER LOSO –
TRANSACTION COORDINATOR
Ginger Loso graduated with a Master's Degree in Management Information Systems from American University in Washington D.C. She has recently retired as the Director of Student Services/Marketing for a University, after supporting the U.S. Government for many years.
We are excited to have Ginger's specialties of process improvement, compliance, attention to detail and great customer service at the disposal of our clients.
Ginger and her husband recently moved to North Carolina from Virginia. In her spare time, Ginger enjoys spending time with her family, the great outdoors, music, yoga, bike riding, photography, writing and house/pet sitting.
---
ROY LOSO –
TRANSACTION COORDINATOR
Roy Loso is originally from small town Vermont, in 1982, he joined the military, and retired from the US Air Force after 21 years of exemplary service. Having served most of his military career in the Washington D.C. area, he stayed there as a defense contractor for eleven years. The military and government contracting world provided the opportunity to utilize his talents – organization, attention to detail and communication. We are happy to have Roy's skills and knowledge available to our clients.
Roy retired from Systems Engineering in 2014 and he and his wife settled in the Raleigh area in 2015. Roy enjoys spending time with his family, getting to know his neighbors and the Triangle Area.